Centralized Nursing Support
We have launched a new staffing program that benefits residents, team members, and families in our community. Licensed nurses overseen by the Clinical Services team at the Touchmark central office are on-call to support your local nursing team between 5 pm and 5 am every day.
These team members are:
Trained in evaluative care as well as all Touchmark policies and procedures
Licensed in all states where Touchmark communities are located
Equipped to advise and provide direct recommendations for staff on-site when community nurses are unavailable
Available for phone and video consultations with team members and residents as needed
In regular communication with the Health Services team in each community
Compiling data and performing audits to improve quality assurance
Able to access each community's EMAR system
Our goal is to provide more comprehensive nursing coverage for residents and reduce community team member stress. Community contacts/nurses remain a vital part of this process. Any after-hours support is conveyed to local nurses to assist with continuously coordinated care, and local nurses are available should the need arise.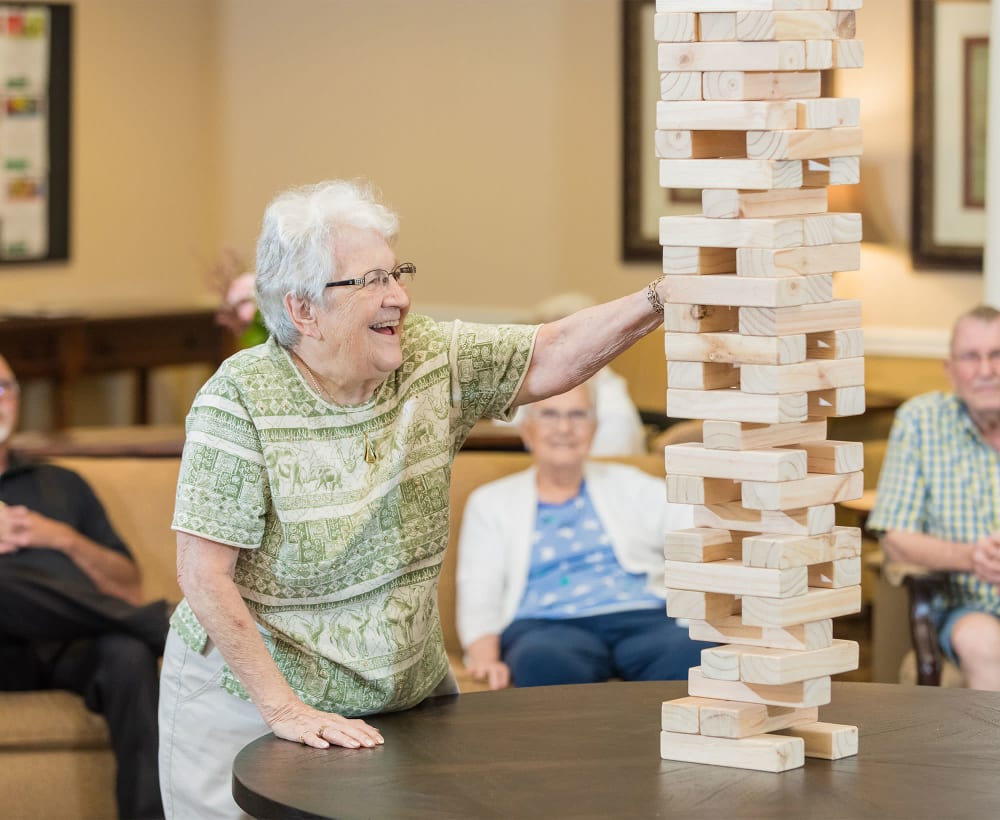 Assisted Living*: Support as You Need It
Person-centered care at Touchmark in the West Hills translates to an individual approach in which we make sure each resident in our residential care neighborhood is receiving precisely the care they need to live their full life. From assistance with dressing and grooming to a dietary consultation to transportation, residents get the specific support they need and deserve.
Three freshly prepared chef meals daily
Regularly scheduled social and cultural activities, both on and off campus
Scheduled local transportation
On-site salon/barbershop
Health & Fitness Club with certified fitness professionals
24-hour emergency response system
Licensed nurses with 24-hour trained caregiving staff
In-depth initial assessment for personalized care
Recurring assessments and scheduled care conferences
*Licensed Residential Care
Assisted Living+ in Portland, Oregon
For people needing greater support with day-to-day tasks at Touchmark in the West Hills, we offer a higher staff-to-resident ratio in our smaller Cedar assisted living neighborhood. Residents each have a spacious studio home with a private bathroom and enjoy the ease of sharing common spaces. Highly-qualified team members who can provide the assistance needed are present 24 hours a day so that you or your loved one can rest assured and simply enjoy the many amenities provided.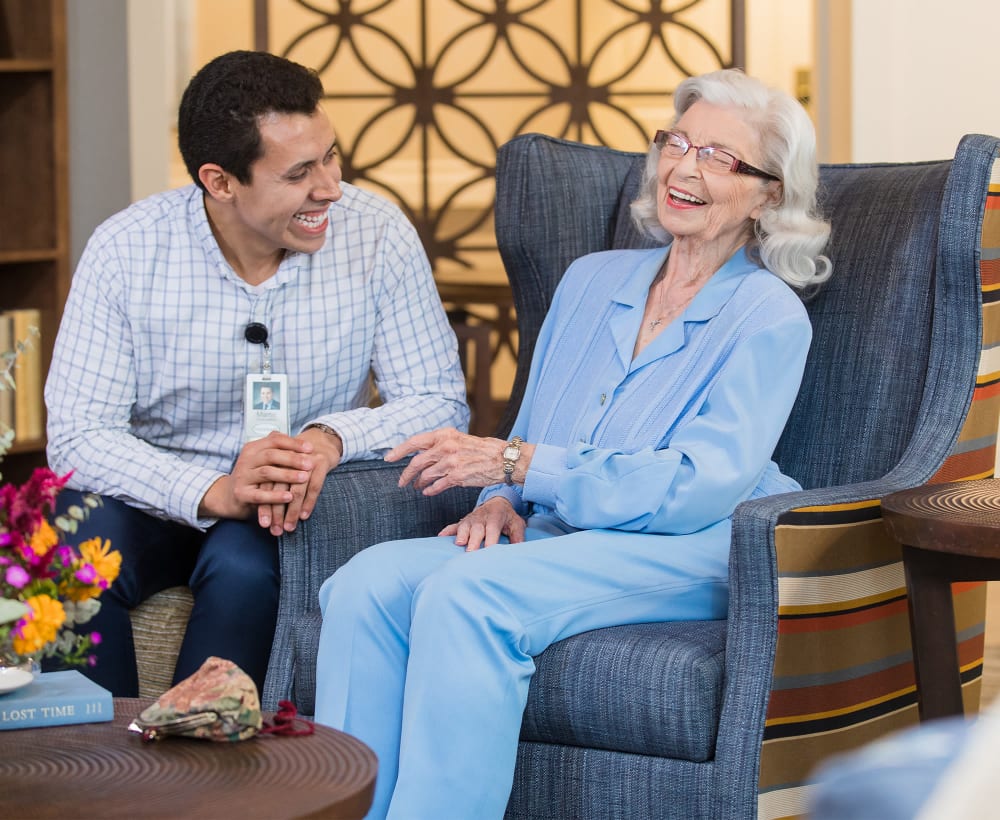 Assisted Living+: Blending Privacy & Accessibility
A key feature of the Cedar neighborhood is its customizable nature. Residents spend time in their private home when they want to and socialize with others over meals or other activities. Residents in this neighborhood are afforded proximity to the core of what's happening in the community at any given time.
Touchmark's award-winning Fall Reduction and Awareness Program
Housekeeping, laundry, and bedmaking
Three meals per day served in a private dining area
Caring, licensed nurses overseeing neighborhood
Scheduled local transportation
Outdoor patio
Functional fitness classes
24-hour emergency response system