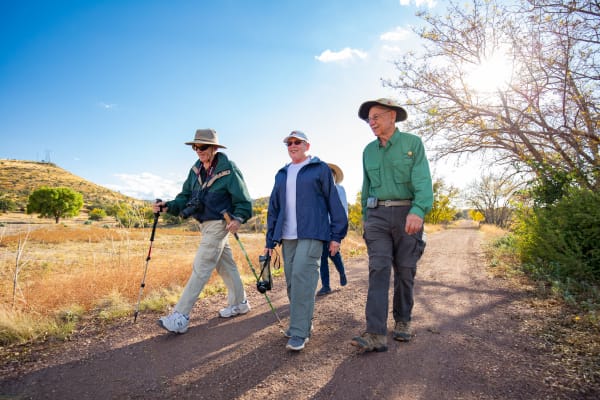 Hospitality as a Lifestyle
Through beautiful living spaces, a warm and friendly environment, and exceptional services and amenities, we at Touchmark at The Ranch strive to achieve our vision of unsurpassed hospitality every day. Our attitude and approach take their cue from our magnificent location in Prescott's crisp and stunning mountains and valleys. We embrace a philosophy of expanding horizons and limitless possibility. A continuum of services encompassing independent living, assisted living, and early memory care assures residents that we are here to support optimal health and wellness at every phase of aging. We encourage residents at every stage to continue discovering and chasing their passions.
Get to know us better with a personal tour. Contact our Prescott, Arizona, office to arrange a visit.