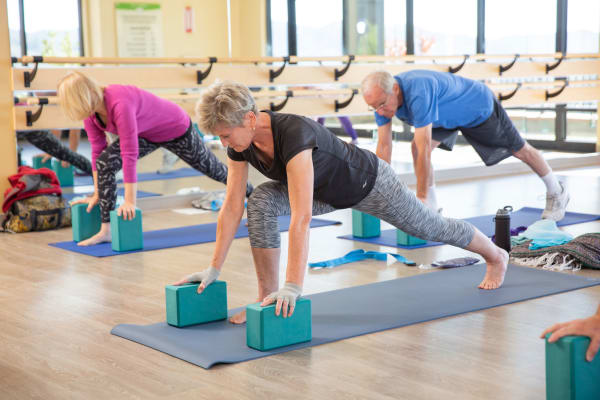 Train for Your Full Life
Our class schedule features daily opportunities to enhance wellness and promote physical health. Take advantage of our 80-acre campus with an invigorating walk on our on-site paths, or head into the Health & Fitness Studio to improve your balance and build strength. Work with one of our certified fitness professionals for one-on-one personal training. Together, you'll build a customized plan to set and achieve your goals.
Schedule a tour to see how we've equipped our community in McKinney, Texas for optimum health and fitness.