Experts in the Field
Touchmark on West Prospect is a certified Best Friends™ environment. This means team members are trained in the internationally-acclaimed Best Friends™ approach, which they use to help residents with dementia lead their best possible lives. Caregivers are paired with residents in order to form deep personal connections and relationships. Your loved one will have someone on hand who knows them as well as a friend or family member would, allowing them to be a comforting and reassuring presence.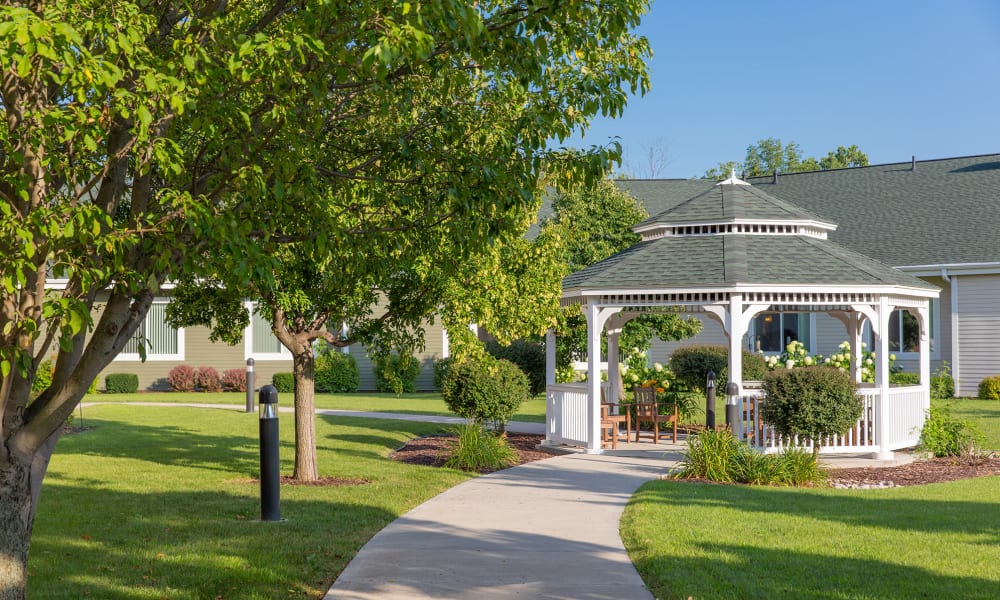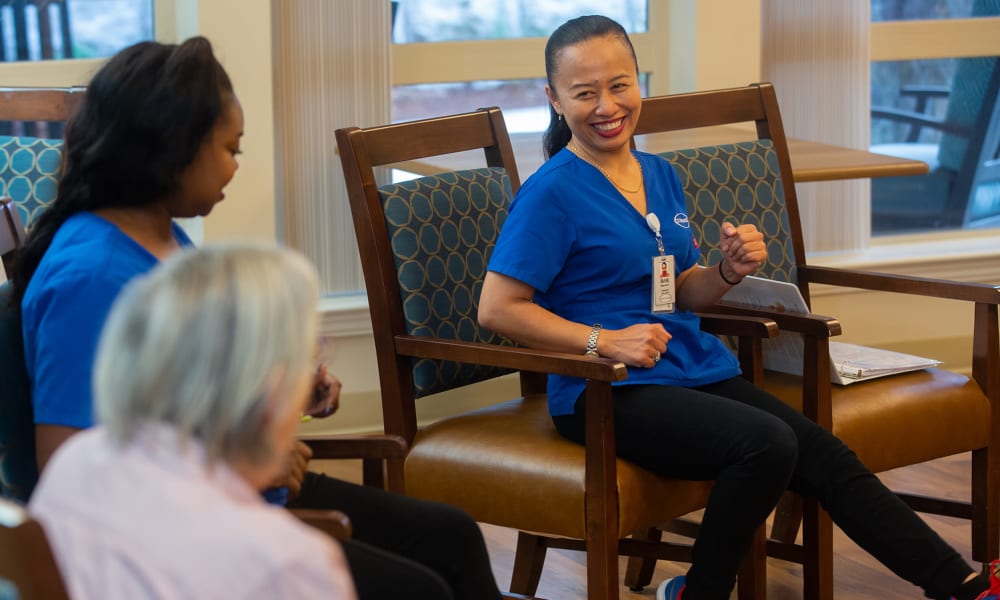 Welcome to the Neighborhood
From color-coded hallways for easy wayfinding to an assortment of inviting menu options, our memory care neighborhoods support residents to live well. We enrich the daily lives of those living with Alzheimer's or other dementia-related illnesses through unique programming and activities tailored to the individual, including the distinctive and internationally-acclaimed Best Friends™ Approach. In our experience, wellness and quality of life for memory care residents are significantly improved by good relationships built on trust. Features include:
Three freshly-prepared chef meals daily and snacks
Personalized daily programs
Supervised outings and excursions
Award-winning Full Life Wellness & Life Enrichment Program™
24-hour care monitoring
Weekly housekeeping with linen service
Emergency call system
Functional Fitness Classes
Contact us to learn more about how we're making a difference in memory care at Touchmark on West Prospect in Appleton, Wisconsin.
Centralized Nursing Support
We have launched a new staffing program that benefits residents, team members, and families in our community. Licensed nurses overseen by the Clinical Services team at the Touchmark central office are on-call to support your local nursing team between 7 pm and 7 am every day.
These team members are:
Trained in evaluative care as well as all Touchmark policies and procedures
Licensed in all states where Touchmark communities are located
Equipped to advise and provide direct recommendations for staff on-site when community nurses are unavailable
Available for phone and video consultations with team members and residents as needed
In regular communication with the Health Services team in each community
Compiling data and performing audits to improve quality assurance
Able to access each community's EMAR system
Our goal is to provide more comprehensive nursing coverage for residents and reduce community team member stress. Community contacts/nurses remain a vital part of this process. Any after-hours support is conveyed to local nurses to assist with continuously coordinated care, and local nurses are available should the need arise.
Early Memory Care in Appleton, Wisconsin
The early memory care Pembrook neighborhood is designed to provide a supportive and stimulating home environment for those with cognitive impairment or the early stages of dementia who are not yet in need of a secured environment.
We created this dynamic model for neighborhood living when we saw the need for an intermediary option that offered a nuanced approach to care. We've observed that symptoms tend to progress more slowly when individuals in the early stages of dementia can live in an environment that limits confusion and places them with their peers to allow for positive stimulation and conversation. Using person-centered programming that respects the life history and preferences of each resident, the Pembrook neighborhood encourages an overall sense of well-being.
A Comfortable and Supportive Environment
Each Pembrook neighborhood resident receives an in-depth initial assessment to determine their care plan. Regular assessments are conducted thereafter to ensure all needs are met as they change. Well-trained caregiving staff members are present 24 hours per day.
Touchmark's award-winning Full Life Wellness & Life Enrichment Program
Touchmark's Fall Reduction and Awareness Program
Housekeeping, laundry, and bedmaking
Three daily meals served family-style in the neighborhood's private dining room
Caring, licensed nurses overseeing the neighborhood
Personalized daily emotional support and cuing
Daily check-ins
Functional fitness classes led by qualified health care team members
Music & Memory program
TimeSlips™ creative storytelling
Fragrance in Frames
Scheduled local transportation
Scheduled social and cultural activities
24-hour emergency response system