Marcus Breuer
Chief Executive Officer
Shareholder
Touchmark Central Office
Marcus is the CEO of Touchmark, which develops and operates full-service retirement communities offering a continuum of care. Services include health and fitness clubs, independent and assisted living, memory care, home health, home care, and skilled nursing. Currently, there are 14 Touchmark communities in ten states and Canada, including one in development.
Before assuming the position of CEO, Marcus served as Chief Financial Officer and worked with banks and investors to arrange financing for new Touchmark communities. He also managed the company's Sales, Marketing, Wellness, and I/T departments, along with various accounting functions. In addition, Marcus worked with the Touchmark Development & Construction Company on real estate and development negotiations. Marcus serves on the Board of the Touchmark Foundation.
Prior to joining Touchmark in 2004, Marcus worked at Intel in various purchasing and finance roles. Before that, he served as a branch manager for Wells Fargo Bank.
Marcus holds a master's degree in Business Administration with an emphasis in Finance from Portland State University and a bachelor's degree in Business Administration with an emphasis in Marketing and Information Systems from the University of Washington. He is the 2008 recipient of the Touchmark President's Award, given to a Touchmark team member in recognition of exemplary work.
Golf, weightlifting, softball, and boating occupy his time away from work. He also enjoys spending time with his wife and four daughters.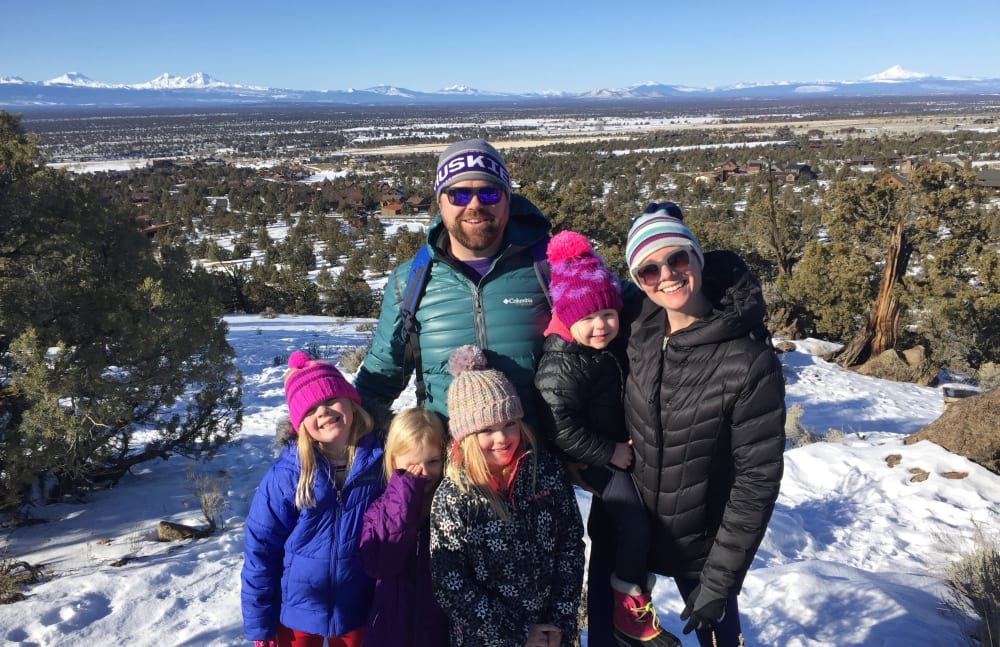 "Hiking with my wife and daughters at Brasada Ranch in Bend, Oregon."
- Marcus Breuer