Elaine Buchele, PHR, SHRM - CP
Vice President of Human Resources
Touchmark Central Office
Elaine provides Touchmark with companywide direction on every aspect of team member relations and support, including recruitment and retention, training and development, wages and benefits, policies, dispute resolution, diversity, equity, and inclusion.
When she joined Touchmark in 2022, Elaine brought deep experience leading human resources responsibilities in many diverse industries such as education, food manufacturing, and health care. Her previous jobs have included responsibilities for companies with 500 employees to corporations with an employment base of 5,500. Throughout her career, she has worked with employees in multiple sites; some located across several states. This breadth of familiarity with different settings is tremendously valuable at Touchmark, with its 15 locations in the U.S. and Canada and hospitality services spanning dining and food, wellness, health care, and more.
Elaine graduated from Portland State University with two bachelor's degrees. In 2001, she received a Bachelor of Science in Business; the following year, she graduated with high honors and a Bachelor of Science in Human Resources. She also was named a Ford Family Foundation Scholar for 2000- 2002. In 2013, she was honored with the Portland Business Journal's prestigious recognition of HR Leadership Award Winner.
A member of the Society for Human Resource Management, Elaine holds two certifications:
PHR (Professional in Human Resources)
SHRM – CP (Society for Human Resources Management – Certified Professional)
When not helping people at work, Elaine loves spending time with her husband, two daughters, and son. The family enjoys vacationing at their Pacific City beach house, boating, and exploring new places. She also likes to read and bake.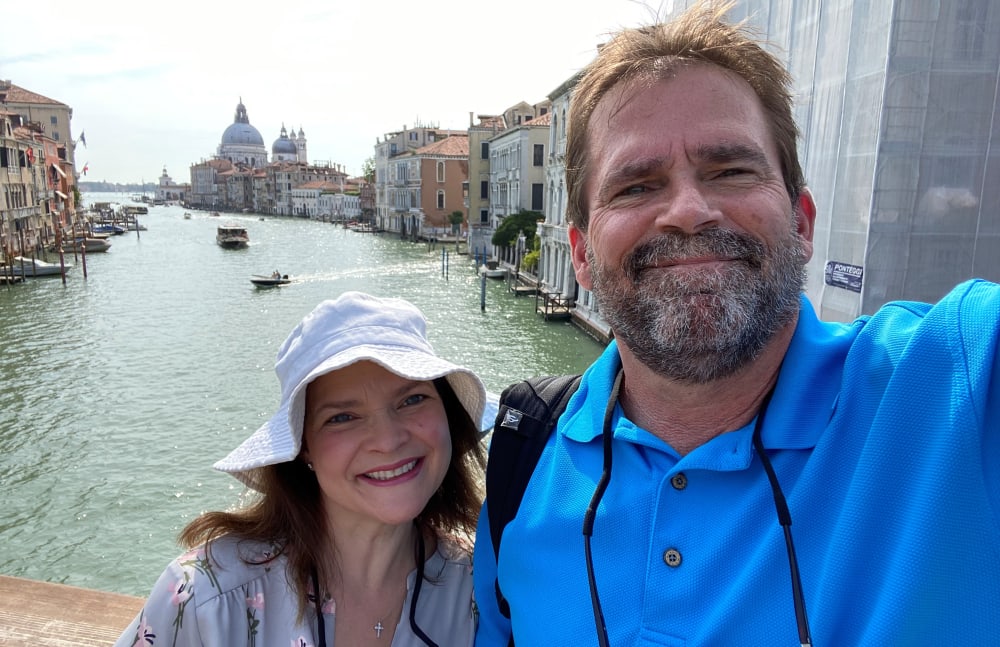 "I love exploring new places I haven't seen before! Here's a photo of my husband and me in Venice."
- Elaine Buchele