Steve Ferrarini
Vice President, Hospitality
Touchmark Central Office
As Vice President of Hospitality, Steve is responsible for growing and nurturing a culture of hospitality and service throughout Touchmark. He also oversees the company's occupancy.
Before coming to Touchmark in 2007, Steve served as a real estate economist for 16 years, analyzing large real estate projects throughout North America and the Caribbean. He owned and operated his own firm, Ferrarini and Associates, and was a principal at Hobson Ferrarini and Associates prior to that.
Steve's experience has given him a blend of analytical and managerial skills that he uses every day. These skills include developing training materials, conducting companywide trainings, implementing concepts across a company, and supporting and motivating staff to achieve goals.
Steve holds a Bachelor of Arts from the University of Washington and a Master of Urban and Regional Planning from Portland State University. Away from work, he enjoys spending time with his family, biking, and skiing as much as he possibly can. Steve is also the main cook in his house, a job he enjoys very much.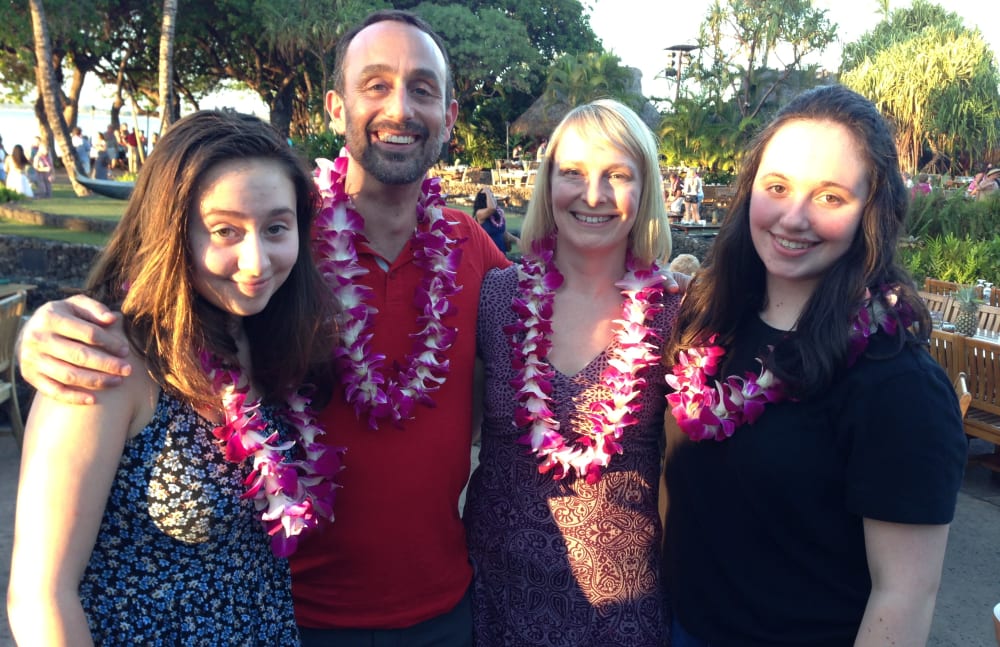 "I love hanging out with my family, especially when we can get away from the normal home routine and relax. This photo is taken from a recent family trip to Hawaii. I know, the leis are a dead giveaway! "
- Steve Ferrarini