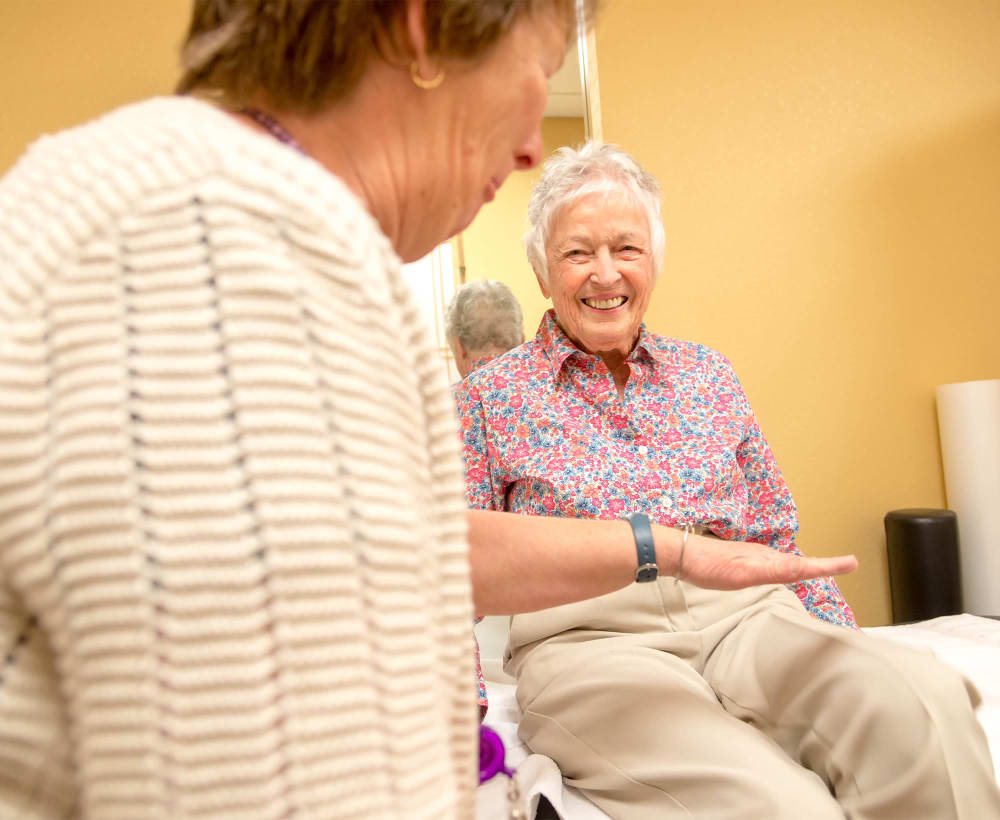 Healthy Recovery in Vancouver, Washington
Physical therapy at Touchmark at Fairway Village uses one-on-one time to increase patient flexibility, extend mobility, and build endurance and balance. The goal is to minimize pain and maximize independence. Therapy is beneficial for:
Neurological conditions
Post-surgical recovery
Physical limitations
Pain management
Balance and stability
Speech, cognition, and swallowing difficulties
Get in touch with a skilled Vancouver, Washington rehabilitation professional at Touchmark at Fairway Village to learn more about healing therapy for you or your loved one.