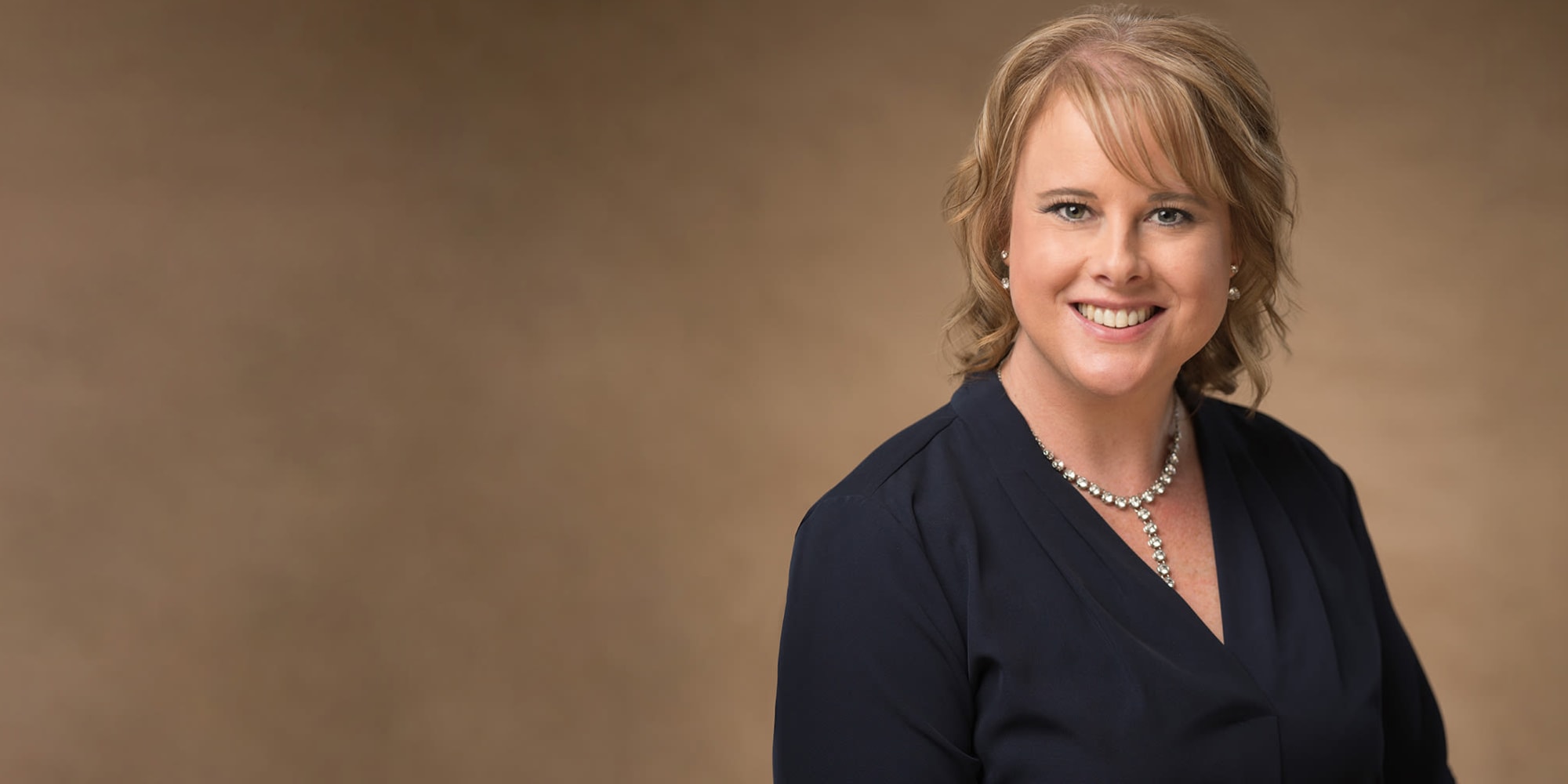 CHRISTY WELLS
Executive Director
Touchmark at Meadow Lake Village
As Executive Director for Touchmark, Cristy oversees all aspects of the retirement community's homes and lifestyle options. These include single-family cottages and lodge homes as well as independent and assisted living, memory care, home health, home care, and a Health & Fitness Club that serves the specialized fitness needs of older adults.
Cristy brings more than 13 years of experience to her position, having worked as a nurse at Good Samaritan Society Boise Village, Tioga Medical Clinic, and Touchmark at Meadow Lake Village. Over the past 10 years at Touchmark, she has advanced through many positions, beginning with her work as a nurse assisting residents living with dementia, to her role as the Health Services Administrator overseeing all memory care services, to accepting the role of Interim Executive Director, and then serving as Assistant Executive Director for a year before being named Executive Director in February 2020.
Licensed as a Residential Care Facility Administrator through the National Association of Long-term Care Administrator Boards, Cristy is currently enrolled in Western Governors University and working to complete her Bachelor's in Business Administration. She received her licensed practical nurse degree from Apollo College in Boise.
Away from work, Cristy prioritizes time with her husband John and two children, Paige and Nolan. The family dogs—a lethargic yellow Lab and a rambunctious Belgian Malinois—also receive their fair share of attention. Together, the family enjoys camping in the mountains, visiting the Oregon Coast, and spending time with friends and family.
My family and I visited the Oregon Coast and got to enjoy the beaches.  The wind was whipping us around pretty good when we took this photo.
- Christy Wells