Bret Cope
Vice President, Business Development, Touchmark Director and Chairman, Touchmark Foundation
Touchmark Central Office
In his role at Touchmark, Bret oversees the company's business development functions. As Director and Chairman of the Touchmark Foundation, Bret is responsible for working with the board to promote the foundation's work.
Prior to joining Touchmark, he served as Vice President of Marketing and Development of Concero, a Web services technology company he helped found that provides employee benefit insurance products and online administration to businesses nationwide. He also founded and led a brand marketing company, Spectrum Development Group.
Bret's professional experience includes serving as Director of Global Retail Development for NIKE, Inc. and as Vice President of Development at Borders Books and Music. Additionally, he has developed commercial real estate projects throughout the United States.
Bret holds a bachelor's degree in marketing and finance from the University of Denver. He currently serves on the Board of Maryville Nursing Home and is a board member of the Sisters of Saint Mary of Oregon.
Bret and his wife have five adult children. Over the years, he has raised many guide dogs and recently received a new puppy to raise and train. He has been involved with youth sports for more than 20 years, and he enjoys the outdoors.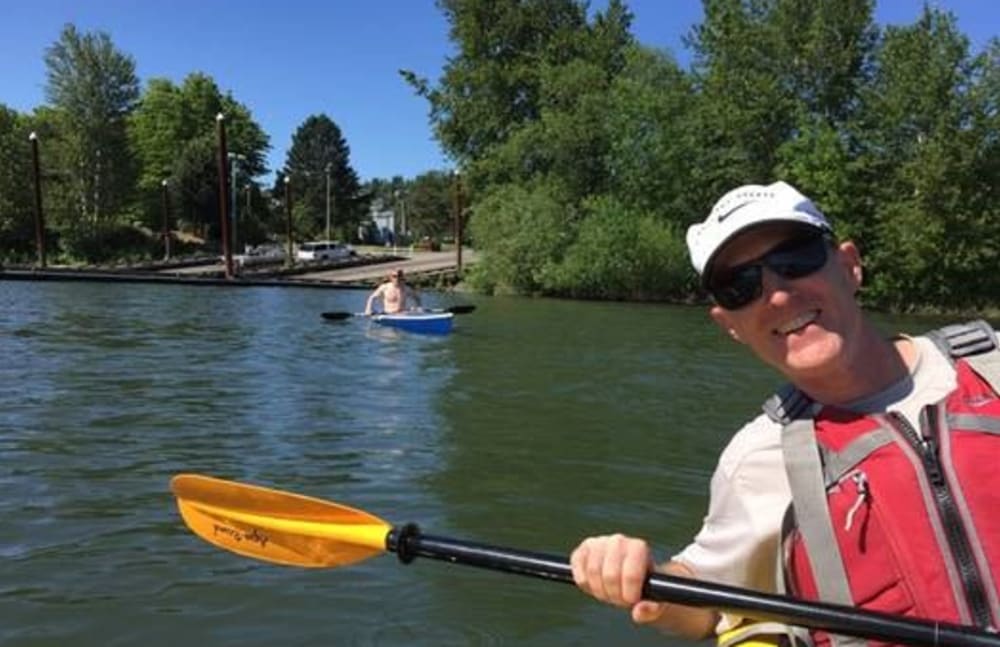 "I greatly enjoy exploring the outdoors, from mountain hikes to river exploration. This photo is of my son and me kayaking on the Willamette River in the kayak he built. "
- Bret Cope